Use this page to discuss script 2068 Yate
Add constructive comments, bug reports, or discuss improvements (see the guideline).
Do not document the script here (the author should do that on vim.org).
This page may be out of date: check the script's vim.org page above, and its release notes.
Yate is a tags search plugin. It holds query and search result in one buffer for faster jump to desired tag.
Searching for a tag: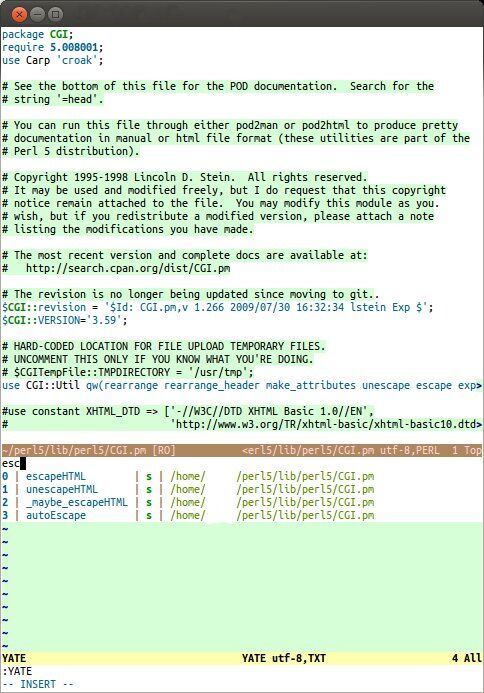 Community content is available under
CC-BY-SA
unless otherwise noted.